First time in the Philippines? 5 info to enjoy to the fullest!
The Philippines are one of the most popular and easy destinations of South-East Asia as English is widely spoken and locals are known for their warm hospitality & their "more fun" vibes.
But the unpredictable climate, natural disasters, constant traffic in cities and the 7,000 plus islands can make it hard to pick and create the best itinerary.
So for any first-timers travelling in the Philippines, here are some misconceptions to get rid of and tips to make your trip smoother and more enjoyable!

#1

– Are the Philippines really dangerous?
Lately, a friend of mine asked me if the Philippines was safe because she has heard many rumours about people being kidnapped, robbed or even worse, especially for a foreigner.
As any other countries, there are always risks and dangers. But those occur to very little cases. As a half Filipino-French, my Filipino family has always been worried about my safety when I travel around the country. They keep saying it is « dangerous especially for a foreigner and a girl » – but those thoughts are being typically built up by conservative Filipinos, Western media and embassy news or anxious Filipino expatriates.
But since I took a step out, I discovered that the Philippines is as safe as anywhere in Southeast Asia – even safer than in France with the « Gilets Jaunes » taking on the streets nowadays… So while there has been violence in a few provinces in the southern region of Mindanao, it rarely spreads into other parts of the country or affects tourists. Of course, always check the travel advisory and latest news to be safe but from my experience, relax and enjoy!
# 2 – Taxis drivers try to scam me over few more pesos!
The Philippines is one of the cheapest places in the world to travel, especially compared to Europe and the US. And when foreigners travel around, accommodations and transport services will be highly tempted to add few pesos in the final rates.. Actually, in some touristic activities, you will notice a price differences between « International tourists » and « local » ones. BTW, if you are a student, bring your ID student to have a discount! But, don't let your anxiety come over you especially if the taxi driver is driving you through rush hour of Manila and asks for 1.00€ to 2.00€ as surcharges, just make sure that the meter is on, ask locals if the price is the average and don't lose your temper, simply keep it cool.
# 3 How is the food and what can I eat there?
Filipinos love pork! One of their favorites the famous lechon, Pork BBQ, Chicharon and many more. But the Filipino cuisine has so much more to offer. Often described as "the original fusion cuisine", Filipino cuisine is inspired by Spanish, Malaysian, Chinese, Japanese, Indian and American cultures.
It bridges the gap between the world's favorite flavors: you'll find typically sweet, savory and sour ingredients which will please almost every palate. For non-meat eaters, you can definitely fill your tummy with delicious sea food, vegetables and tropical fruits! Kain na*!
*let's eat!
#4 The weather can be your best friend or worst enemy

…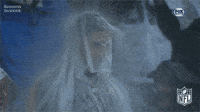 The weather in the Philippines is not that simple: across the country there are variations in the climate and because of its location on the volcanic area, it is prone to typhoons and strong rains.
But in general, the best months to visit are from December to April where the weather is warm and dry. I love December because our family gathers for the Holidays but Beware of the busiest holiday periods over Christmas and Easter when the resort and hotel rates will skyrocket.
#5 There are more than 7,000 islands…Where to start?
Many of my friends have been asking me that they plan to travel in the Philippines and they want to see everything in a record time of 10 to 15 day!
+7,000 islands in 10-15 days? IT IS IMPOSSIBLE!
Even I, who travel in the Philippines every year, have not seen all parts of the country yet…. Creating or choosing an itinerary can give headaches even for regular travellers. So, it all depends on you
what type of traveller you are
with you who travel with
on your personal interests
are you a beach or mountain person?
are you looking for adventure or relaxation?
But the Philippines has plenty to offer and satisfy everyone! Whether at the beach, on an island, surfing, scuba diving, canyoneering or in the mountains, exploring caves and undiscovered places or just in the city, learning about history, culture and party!
I invite you to check our destinations page to learn more about

the gems

of the Philippines!
Author: HeyoLeah